Interlock Fabric is a very popular and versatile type of knit fabric, ideal for many different sewing projects and clothes. It comes in both natural and synthetic fabrics, but naturally-sourced materials are preferred for their breathability and softness. However, if you are new to sewing or just haven't worked with this type of fabric before, it is important to understand the characteristics and uses of interlock knit fabric to make the most of your sewing experience.
What is Interlock Knit Fabric?
Interlock fabric is a variation on rib knit, which is a type of fabric that's made with rows that alternate between being raised and lowered. The difference between a rib knit and an interlock knit is that the stitches of an interlock fabric are directly behind each other, forming one continuous row. This creates a fabric that has the same look on both sides, just like jersey fabric does, making it very easy to sew and providing plenty of stretch.
An interlock fabric can be made of a wide variety of fibers, but cotton is the most common choice. The reason for this is that cotton is durable and affordable, which makes it ideal for almost any kind of sewing project. It also provides a good amount of stretch, which means that it is comfortable to wear and easy on the body. Additionally, cotton interlock fabrics are able to breathe and wick away moisture, which is helpful in keeping the wearer cool and dry.
Another option for an interlock fabric is wool. While it is more expensive than cotton, it is much softer and has a warmer feel to it. However, wool does require some special care as it is easily damaged by heat. For this reason, it is best to hand wash or machine-wash on the delicate cycle using cold water. Additionally, you should never put wool interlock fabric in the dryer. It's better to hang it up and let it air dry instead.
Both types of fabric have their own advantages and disadvantages, but it all depends on your preferences and what kind of clothing you want to make. Interlock knit fabric is a great choice for a wide variety of garments, as it's perfect for both warm and cold weather. It can be used to make shirts, sweaters, dresses, skirts, pajamas, and even children's clothing. It's also great for warm-weather apparel because it can be brushed to add extra warmth and comfort.
The most popular type of garments that are made with an interlock knit fabric are t-shirts and tanks. They're easy to sew and can be made from a variety of fabrics, including striped cotton, wool interlock, and brushed poly. Brushed polyester has a slightly fuzzy feeling and is very soft. It also has excellent drape, stretch, and recovery (ours is 96/4 poly/spandex). It can be worn all year round and is suitable for both summer and winter clothing. It is also ideal for skirts, Capri leggings, and tops.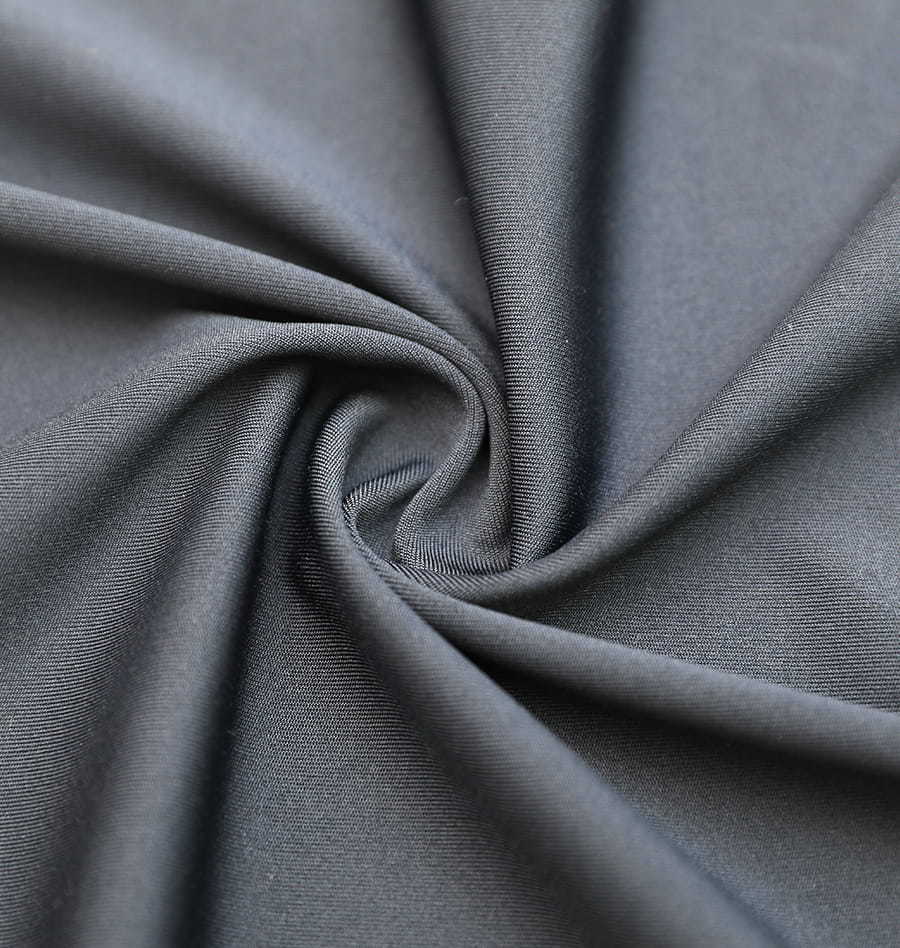 40D interlock fabric cotton wool double knit fabric S12024-40
40D interlock fabric cotton wool double knit fabric
Width: 150CM
Weight: 250GSM
Composition
:T/SP:83.5/16.5